Sleeping Arrangement
Description
Notice: From Sept 11th thru Jan 15th, Tower Two will be undergoing a spalling project. This does not affect this unit #1118 in Tower One. However, there will be scaffolding in various locations on Tower Two with possible noise and dust. Work schedule is Monday thru Fridays 8am to 4pm.
For more details, visit our Property Notifications page.
Whaler #1118 has one of the most popular views of Black Rock at the north side of Kaanapali Beach. Being located on the north side of tower one this unit offers a shady retreat after enjoying a beautiful day in the Maui sun. King size bed and updated kitchen. This unit does not have a sleeper sofa bed. Two people maximum.

All units feature full kitchens, full baths, central air conditioning, free Wi-Fi, and a large private lanai (balcony). There are also complimentary washer and dryers on every floor, for your convenience.

Our rentals are normally 5 night stays. However shorter stays may be available. We will do our best to accommodate you. Christmas/New Years stays have a 10 night minimum.
We have many comparable condos should this one not be available. You have the assurance of having an on island manager with over 30 years of experience to make sure you have the very best vacation experience.
A resort fee of $26/day + tax is payable when you check in at the front desk, which covers parking and resort amenities.
Check-in 3pm, Check-out 11am.

*** In accordance with Hawaii's "Smoke Free" law, The Whaler is a non-smoking resort. Guests may not smoke in the individual condominiums, nor on the lanais, nor in any common areas. ***
GE-133-308-0064-01


Take a tour of The Whaler property:
https://vimeo.com/87045346
Amenities
Underground Parking
Ocean front swimming pool and hot tub
Wireless internet access
Complimentary beach towels and beach chairs at the Pool Shack
Boarding pass printing
Nautilus gym
Dry sauna
2 Lighted tennis courts
2 BBQ areas
Concierge services
Valet parking during peak season
Preferred guest rates at Kaanapali Golf courses
Complimentary washer/dryers on every floor
Front desk staffed 24 hours a day

In addition, each condo is equipped with a complimentary "Starter Kit" of supplies:
Paper towels, garbage bags, dish detergent, dishwasher detergent, new kitchen sponge with scrubber; several rolls of toilet tissue, kleenex, hotel-size bar soap, shampoo, and lotion. Starter kit items are not replenished.
Floor Plan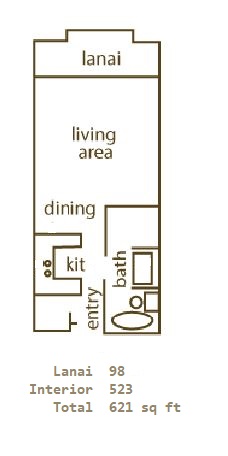 Calendar
Sep - 2023
S
M
T
W
T
F
S

1

2

3

4

5

6

7

8

9

10

11

12

13

14

15

16

17

18

19

20

21

22

23

24

25

26

27

28

29

30
Oct - 2023
S
M
T
W
T
F
S

1

2

3

4

5

6

7

8

9

10

11

12

13

14

15

16

17

18

19

20

21

22

23

24

25

26

27

28

29

30

31
Nov - 2023
S
M
T
W
T
F
S

1

2

3

4

5

6

7

8

9

10

11

12

13

14

15

16

17

18

19

20

21

22

23

24

25

26

27

28

29

30
Dec - 2023
S
M
T
W
T
F
S

1

2

3

4

5

6

7

8

9

10

11

12

13

14

15

16

17

18

19

20

21

22

23

24

25

26

27

28

29

30

31
Jan - 2024
S
M
T
W
T
F
S

1

2

3

4

5

6

7

8

9

10

11

12

13

14

15

16

17

18

19

20

21

22

23

24

25

26

27

28

29

30

31
Feb - 2024
S
M
T
W
T
F
S

1

2

3

4

5

6

7

8

9

10

11

12

13

14

15

16

17

18

19

20

21

22

23

24

25

26

27

28

29
Mar - 2024
S
M
T
W
T
F
S

1

2

3

4

5

6

7

8

9

10

11

12

13

14

15

16

17

18

19

20

21

22

23

24

25

26

27

28

29

30

31
Apr - 2024
S
M
T
W
T
F
S

1

2

3

4

5

6

7

8

9

10

11

12

13

14

15

16

17

18

19

20

21

22

23

24

25

26

27

28

29

30
May - 2024
S
M
T
W
T
F
S

1

2

3

4

5

6

7

8

9

10

11

12

13

14

15

16

17

18

19

20

21

22

23

24

25

26

27

28

29

30

31
Jun - 2024
S
M
T
W
T
F
S

1

2

3

4

5

6

7

8

9

10

11

12

13

14

15

16

17

18

19

20

21

22

23

24

25

26

27

28

29

30
Jul - 2024
S
M
T
W
T
F
S

1

2

3

4

5

6

7

8

9

10

11

12

13

14

15

16

17

18

19

20

21

22

23

24

25

26

27

28

29

30

31
Aug - 2024
S
M
T
W
T
F
S

1

2

3

4

5

6

7

8

9

10

11

12

13

14

15

16

17

18

19

20

21

22

23

24

25

26

27

28

29

30

31
Reviews
My wife and I thoroughly enjoyed our stay at The Whaler. The room was just as advertised. Bed and pillows very comfortable. Amazing view from the patio of BlackRock and further down to the end of Kaanapali beach. The sand beach was great for swimming and playing in the waves. Whalers Village right next door has everything you need.
-M.P.
Vancouver, WA

Very nice and clean. Beautiful view of Black Rock! Pool area and grounds very comfortable and relaxing.
-Jane W.
Sonoma, CA

Sunset view from the balcony, very comfy bed and enough room for two people in the whole condo. Washing machine and dryer are on every floor of the building and it is for free. The beach is right in front of the door and you will find chairs down there or in the condo. We left our snorkeling gear in the condo which can be used now as well. Parking possibilities are in the garage right underneath the complex and reachable by elevator or outside as well if the garage is full. There are a few restaurants around the Whaler and the shopping village is right around the corner which is super nice, the cheap bus which can take you to Lahaina in 10 min stops also right there. We would stay there again, it was a pleasure and we had such a beautiful time... thank you.
-Oliver O.
Schaffhausen, Switzerland
Similar Properties
Starting at (USD)
$325.00 Starting at (USD)
$300.00 Starting at (USD)
$300.00 Starting at (USD)
$525.00 Starting at (USD)
$325.00