Description
Dates available between December 17 - Jan 7th (5-night minimum) at $575/night. Whaler 774 is a lovely one bedroom, two bath condominium located on the corner of Tower 2 on the 7th floor. This time interval vacation home offers sweeping ocean views spanning from Black Rock to the north, across Kaanapali Beach and up to the lush West Maui Mountains. Sit on the spacious lanai and enjoy the beautifully landscaped courtyard and colorful sunsets. King bed and Queen sofa sleeper accommodates 4 people max.
**Tower Two is currently undergoing a spalling project from Sept 11 thru April 8th. Please note there will be scaffolding present in various sections around Tower Two and some noise and dust during the project. This unit #774 is tentatively scheduled for the dates between Feb 19 thru April 8 (dates may vary). No work will take place over the holidays from Dec 23 thru Jan 7th. Work schedule is Monday thru Fridays 8am - 4pm, and may include weekends. For more details, please visit our
Property Notifications
page.
All units feature full kitchens, full baths, central air conditioning, and a large private lanai (balcony).

You have the assurance of having an on-island manager with over 30 years of Whaler management to make sure you have the very best vacation experience.

*Please call us directly to book or to receive a quote: 877-808-8484*

In accordance with Hawaii's "Smoke Free" law, The Whaler is a non-smoking resort. Guests may not smoke in the individual condominiums, nor on the lanais nor in any common areas.
Amenities
Ocean front swimming pool and hot tub
Free In Room Wireless Internet Access
Business center
Nautilus Gym
Dry Sauna
2 Newly Resurfaced Lighted Tennis Courts
2 BBQ Areas
Underground Self-Parking
Concierge Services
Spa
Front desk staffed 24 hours a day
Floor Plan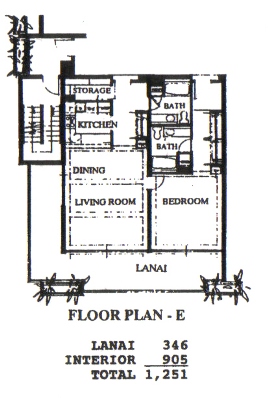 Calendar
Dec - 2023
S
M
T
W
T
F
S

1

2

3

4

5

6

7

8

9

10

11

12

13

14

15

16

17

18

19

20

21

22

23

24

25

26

27

28

29

30

31
Jan - 2024
S
M
T
W
T
F
S

1

2

3

4

5

6

7

8

9

10

11

12

13

14

15

16

17

18

19

20

21

22

23

24

25

26

27

28

29

30

31
Feb - 2024
S
M
T
W
T
F
S

1

2

3

4

5

6

7

8

9

10

11

12

13

14

15

16

17

18

19

20

21

22

23

24

25

26

27

28

29
Mar - 2024
S
M
T
W
T
F
S

1

2

3

4

5

6

7

8

9

10

11

12

13

14

15

16

17

18

19

20

21

22

23

24

25

26

27

28

29

30

31
Apr - 2024
S
M
T
W
T
F
S

1

2

3

4

5

6

7

8

9

10

11

12

13

14

15

16

17

18

19

20

21

22

23

24

25

26

27

28

29

30
May - 2024
S
M
T
W
T
F
S

1

2

3

4

5

6

7

8

9

10

11

12

13

14

15

16

17

18

19

20

21

22

23

24

25

26

27

28

29

30

31
Jun - 2024
S
M
T
W
T
F
S

1

2

3

4

5

6

7

8

9

10

11

12

13

14

15

16

17

18

19

20

21

22

23

24

25

26

27

28

29

30
Jul - 2024
S
M
T
W
T
F
S

1

2

3

4

5

6

7

8

9

10

11

12

13

14

15

16

17

18

19

20

21

22

23

24

25

26

27

28

29

30

31
Aug - 2024
S
M
T
W
T
F
S

1

2

3

4

5

6

7

8

9

10

11

12

13

14

15

16

17

18

19

20

21

22

23

24

25

26

27

28

29

30

31
Sep - 2024
S
M
T
W
T
F
S

1

2

3

4

5

6

7

8

9

10

11

12

13

14

15

16

17

18

19

20

21

22

23

24

25

26

27

28

29

30
Oct - 2024
S
M
T
W
T
F
S

1

2

3

4

5

6

7

8

9

10

11

12

13

14

15

16

17

18

19

20

21

22

23

24

25

26

27

28

29

30

31
Nov - 2024
S
M
T
W
T
F
S

1

2

3

4

5

6

7

8

9

10

11

12

13

14

15

16

17

18

19

20

21

22

23

24

25

26

27

28

29

30