Description
Dates available between June 12th - June 19th with a 5-night minimum. Whaler 220 is a lovely one bedroom, one bath condominium located on the north side of Tower I on the 2nd floor. This time interval vacation home offers ocean views as well as the lush West Maui Mountains. King bed and Queen sofa sleeper accommodates 4 people comfortably.

All units feature full kitchens, full baths, central air conditioning, and a large private lanai (balcony).

You have the assurance of having an on-island manager with over 30 years of Whaler management to make sure you have the very best vacation experience. *Please call us directly to book or to receive a quote: 877-808-8484*

In accordance with Hawaii's "Smoke Free" law, The Whaler is a non-smoking resort. Guests may not smoke in the individual condominiums, nor on the lanais nor in any common areas.

Check-in 4pm and Check-out is 10am.



Amenities
Ocean front swimming pool and hot tub
Free In Room Wireless Internet Access
Business center
Nautilus Gym
Dry Sauna
2 Newly Resurfaced Lighted Tennis Courts
2 BBQ Areas
Underground Self-Parking
Concierge Services
Spa
Front desk staffed 24 hours a day


Floor Plan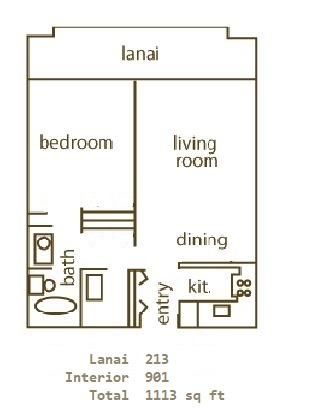 Calendar
May - 2022
S
M
T
W
T
F
S

1

2

3

4

5

6

7

8

9

10

11

12

13

14

15

16

17

18

19

20

21

22

23

24

25

26

27

28

29

30

31
Jun - 2022
S
M
T
W
T
F
S

1

2

3

4

5

6

7

8

9

10

11

12

13

14

15

16

17

18

19

20

21

22

23

24

25

26

27

28

29

30
Jul - 2022
S
M
T
W
T
F
S

1

2

3

4

5

6

7

8

9

10

11

12

13

14

15

16

17

18

19

20

21

22

23

24

25

26

27

28

29

30

31
Aug - 2022
S
M
T
W
T
F
S

1

2

3

4

5

6

7

8

9

10

11

12

13

14

15

16

17

18

19

20

21

22

23

24

25

26

27

28

29

30

31
Sep - 2022
S
M
T
W
T
F
S

1

2

3

4

5

6

7

8

9

10

11

12

13

14

15

16

17

18

19

20

21

22

23

24

25

26

27

28

29

30
Oct - 2022
S
M
T
W
T
F
S

1

2

3

4

5

6

7

8

9

10

11

12

13

14

15

16

17

18

19

20

21

22

23

24

25

26

27

28

29

30

31
Nov - 2022
S
M
T
W
T
F
S

1

2

3

4

5

6

7

8

9

10

11

12

13

14

15

16

17

18

19

20

21

22

23

24

25

26

27

28

29

30
Dec - 2022
S
M
T
W
T
F
S

1

2

3

4

5

6

7

8

9

10

11

12

13

14

15

16

17

18

19

20

21

22

23

24

25

26

27

28

29

30

31
Jan - 2023
S
M
T
W
T
F
S

1

2

3

4

5

6

7

8

9

10

11

12

13

14

15

16

17

18

19

20

21

22

23

24

25

26

27

28

29

30

31
Feb - 2023
S
M
T
W
T
F
S

1

2

3

4

5

6

7

8

9

10

11

12

13

14

15

16

17

18

19

20

21

22

23

24

25

26

27

28
Mar - 2023
S
M
T
W
T
F
S

1

2

3

4

5

6

7

8

9

10

11

12

13

14

15

16

17

18

19

20

21

22

23

24

25

26

27

28

29

30

31
Apr - 2023
S
M
T
W
T
F
S

1

2

3

4

5

6

7

8

9

10

11

12

13

14

15

16

17

18

19

20

21

22

23

24

25

26

27

28

29

30
Similar Properties